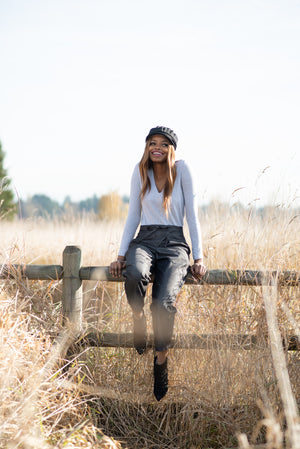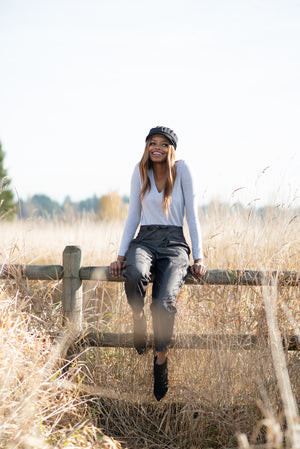 Canadian sustainable fashion brand since 2017
About the Brand
BELLANTONI is an independent, sustainable fashion label based in Vancouver whose mission is to help people dress well while being kind to animals, people and the planet. This brand was founded in March 2017 by sustainable fashion advocate and designer, Bianca Bellantoni, out of a need for versatile, stylish clothing that was made sustainably and ethically.
BELLANTONI focuses on thoughtful, intentional design while using certified sustainable and recycled textiles to create each collection. Every piece is handmade in Vancouver, either by the designer, local seamstresses or a local manufacturer. We design elevated business-casual pieces that can easily transition into any wardrobe. Some items are designed to be modular - meaning they can be worn in more than one way - in order to extend the lifespan of the garment in the hopes that they will stay in your closets for years to come.
Out Motto
Dress well, Be kind
Our mission is to helpe people dress well while being kind to animals, people and the planet.
Meet The Founder
Bianca Bellantoni
In 2012, Bianca Bellantoni ventured to Toronto to pursue a Fashion Design degree at Ryerson University. Within her first year, she learnt about the devastation the fashion industry has on the environment, and was faced the dilemma of whether she wanted to continue to pursue a career in this industry. Through much contemplation, she decided that the only way to make a change was to stay in it and be a part of the solution.
Throughout her studies, she practiced design with two important components - sustainable and cruelty-free design. In her final year, she created her own innovative fabric scrap embroidery, where she reused her garment fabric scraps and embroidered them back onto her pieces. During this time she worked as the lead designer for a vegan outerwear company, Wuxly Movement (formerly Mammoth Outerwear). After graduation in 2016, Bellantoni decided to move back to her hometown, Vancouver, and pursue her own sustainable and cruelty free clothing brand with a mission to help women dress well while being kind to animals, people and the planet. She has since been featured in the Georgia Strait, CBC News, OMNI News, etc., and has presented to both UBC and Ryerson students about the challenges and importance of sustainability within the fahsion industry.
If you would like to book Bianca for a speaking event, please email us at marketing@bellantoni.ca.
Book Bianca for a Speaking Event
Are you hosting an event and looking for a speaker to discuss sustainable fashion? If so, you can fill out the contact form below and tell us about your event and how you'd like Bianca to participate!
How it Started
Swipe through the slides below to view a timeline of how BELLANTONI started.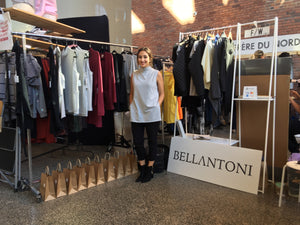 Our website launched, Bianca showcased her collection at Eco Fashion Week and was featured on the front page of Georgia Strait. Meanwhile, Bianca was fulfilling her first orders, sewing every garment herself while trying to educate people on the importance of sustainable fashion. Bianca also flew to Toronto to feature her brand at her first pop-up, INLAND, and gained her first wholesale orders.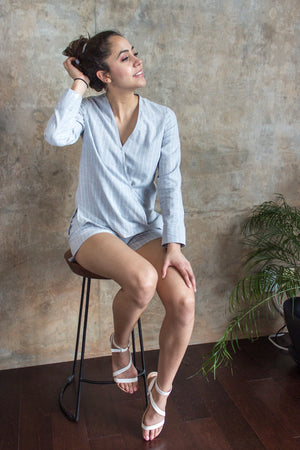 Bianca rented a studio, continued sewing every order, launched a second spring collection and our first scrunchie line. She also began receiving more wholesale orders. We hired our first marketing intern for 6 months to help continue to build the brand.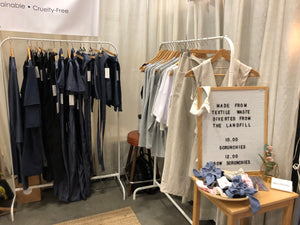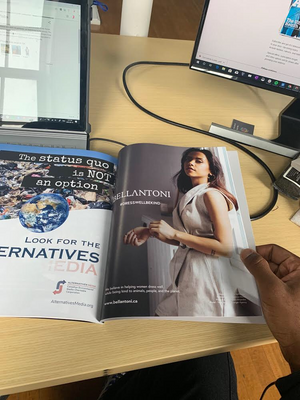 We fine-tuned our branding, worked with a Marketing Consultant, were featured in the Alternatives Journal, showcased at multiple pop-ups in Vancouver, expanded into more shops and launched another spring collection. Bianca continued educating others about sustainable fashion and taught a seminar for UBC students.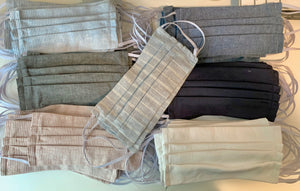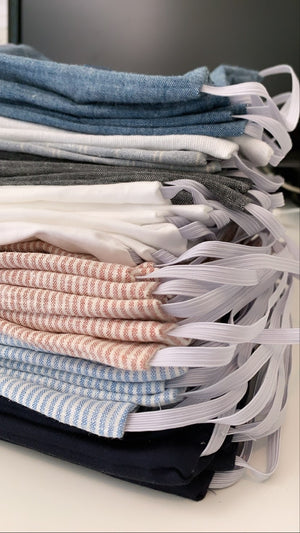 The pandemic hit, and Bianca began sewing reusable face masks made from deadstock textile waste upon demand. We gained an overwhelming amount of support, launched our Grande Luxe scrunchies, classic turtlenecks, and a fall capsule collection. Bianca continued to share her sustainable fashion knowledge presenting to UBC students.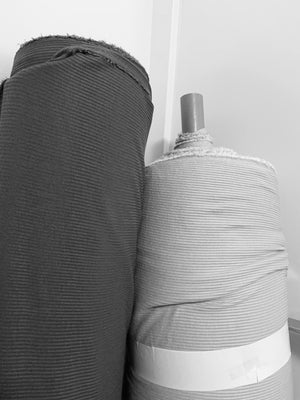 The little team of one (Bianca) grew: our entire FW21 collection was made with a local, ethical manufacturer and pattern-making team, we onboarded our Marketing/Admin intern, Shu, and created an entire new website. Bellantoni is now carried in over 20 stores.
We are eternally grateful for you
Thank you for your ongoing support over the past 5 years! We wouldn't be here without you!